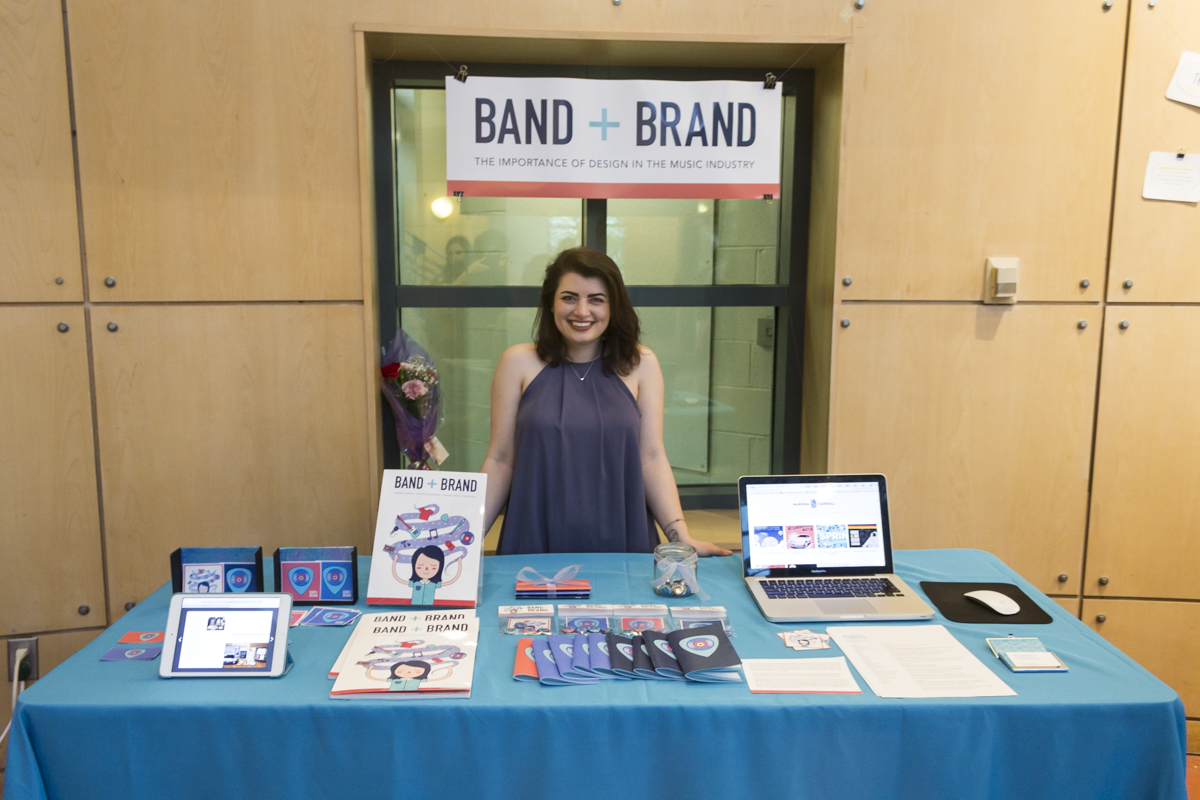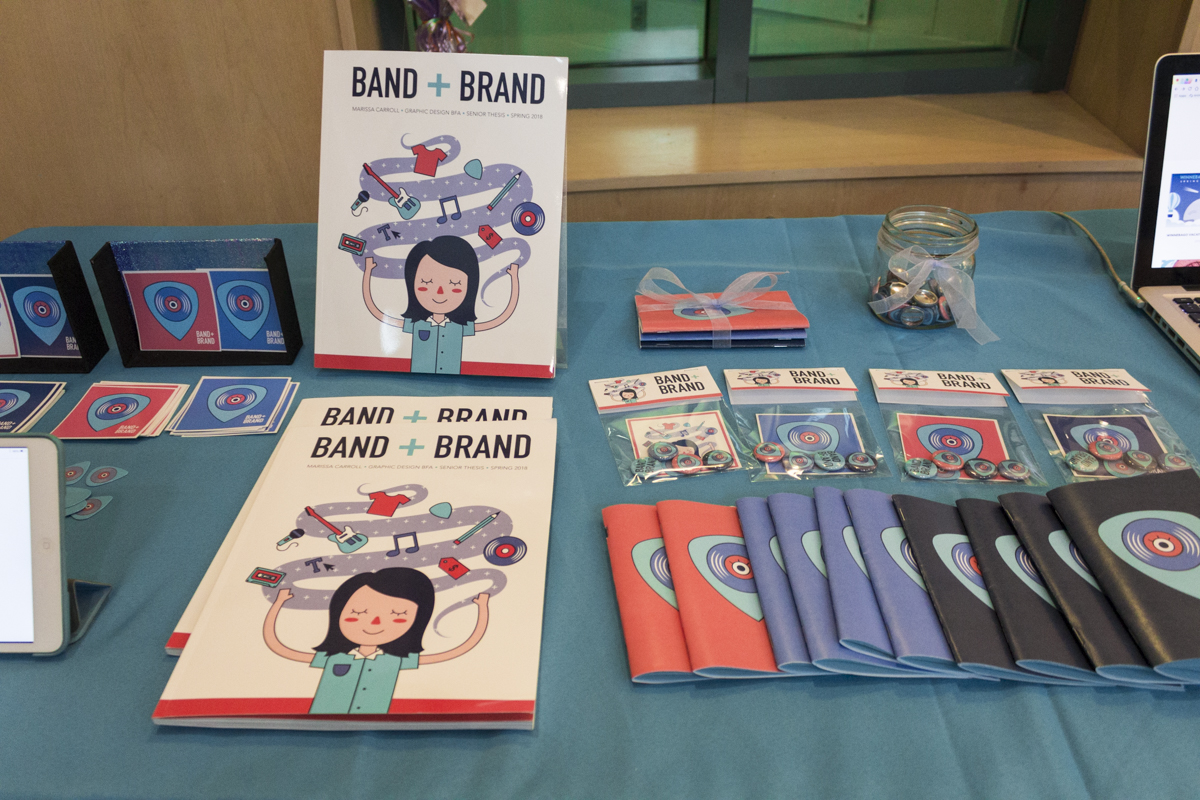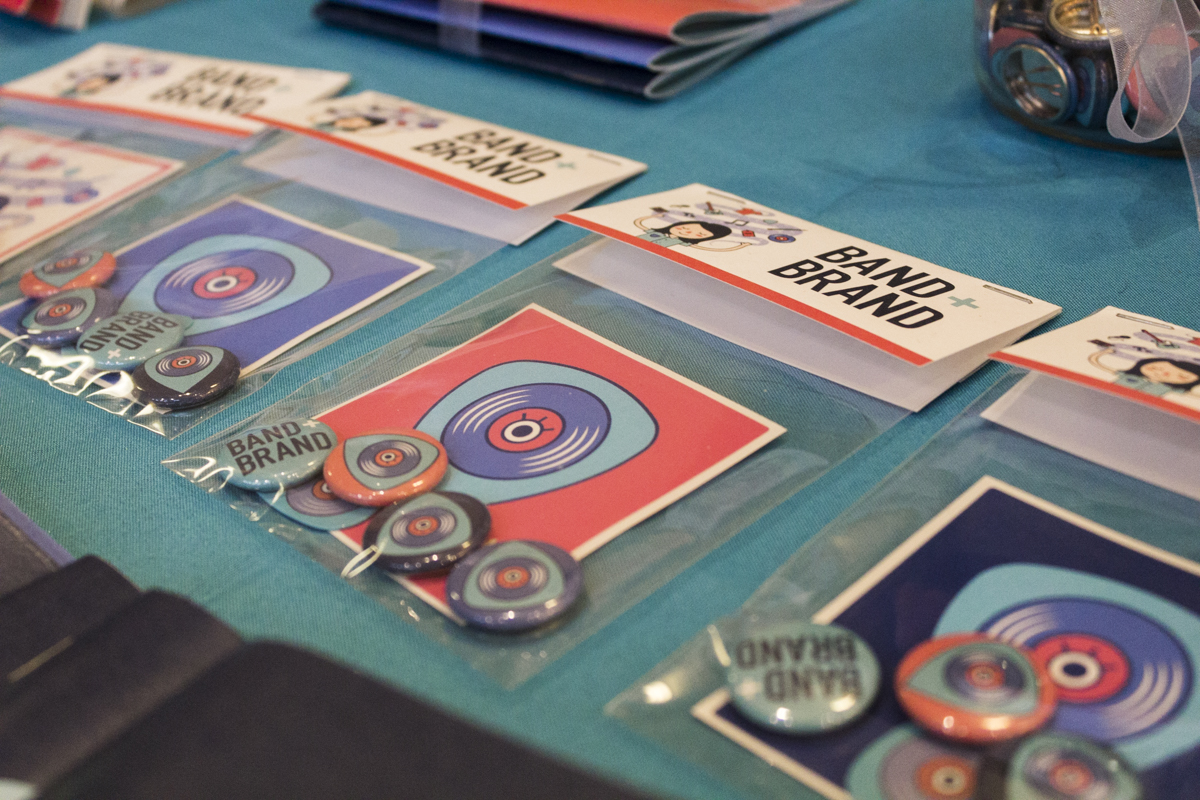 While attending SUNY New Paltz, Band + Brand is how Marissa Carroll combined the two main passions in her life into her Senior Thesis Project: through design and music. With her drive to be a designer while actively performing in her band, she thought it would make for the perfect thesis idea to explore design in the music industry. This project is dedicated to assisting members of the DIY music community in creating a visual identity for their bands. With an introduction on the history of album art and band merchandise, the book serves as a guide on how to approach the creation of a band's brand. Interviews of bands and designers were conducted and showcased within this project to highlight their experiences working with one another to show the process behind translating sound into visuals. Visit the "Read" tab to read the book!
A series of zines titled "The Name Game" was also created to tell the stories behind band names. The first step to any kind of branding usually falls within the name, so the zines are collections of fun and revealing stories by bands from across the country. These will be made available via an online web store soon!
Finally, this website is an interactive platform that will exist beyond the thesis show, as the focus of this project is to ultimately be a resource for the DIY music community. While it has an interactive section where one can read the book, the resource tab lists all the different places a band can create their merch. Simultaneously, the blog at the moment has two main discussion series: The Merch Table, where bands can submit their merch stations at shows and show what kind of designs they have, and Artist of the Week, which will highlight an artist of any medium who has worked on branding a band or who has designed merchandise/album art. Visit the home page and scroll down to submit to the blog, or just visit the "Blog" tab to read the posts.
Marissa Carroll is a professional graphic designer/illustrator located in Kingston, New York. Aside from working full time, she does plenty of freelance design work for bands. She hopes more people recognize the importance of design in music, and that it will assist bands in becoming more recognizable and successful.
To view her personal design website, click here.
To listen to her band, click here, or search for Tiny Blue Ghost on all social media and music streaming platforms.
Most Recent Album Covers Designed: